Celebrate at Lake Eibsee
Most memorable celebrations
The impressive panorama between Lake Eibsee and the Zugspitze mountain offers a magnificently beautiful venue for important celebrations: Whether a family celebration or a company event, the Eibsee-Hotel and its team will ensure that you and your guests enjoy a most memorable time together. We greet you and then care for you throughout your celebration with extraordinary ideas and a love of detail, both in summer and winter. There is but one thing you will need to do yourself: Invite the guests and enjoy your event!

The right venue for your event
An event in this awesome setting on the shore of an alpine lake surrounded by proud peaks and green forests is the ultimate highlight. You can select from diverse locations where we spoil you with culinary finesse along with exceptional service.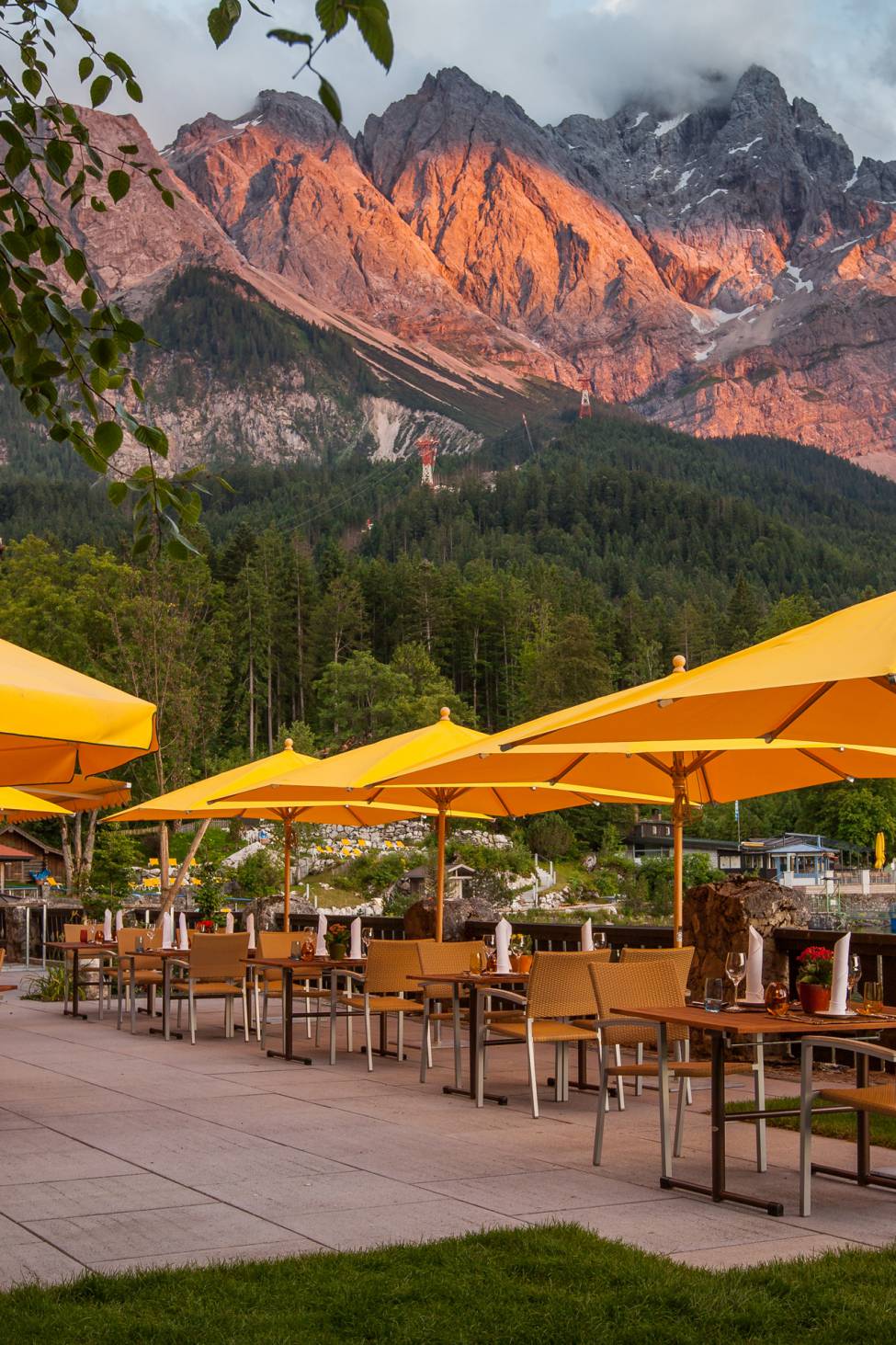 Both indoors & outdoors
Taverne restaurant & terrace 
The "Birkenhof", the terrace of our specialty restaurant "Taverne" is located directly on the lakeshore.

- alpine simplicity - for the culinary creations our kitchen team uses high-quality, regional products and reinterprets the simple and fresh cuisine from the alpine region. We would be happy to discuss your culinary wishes for your celebration with you.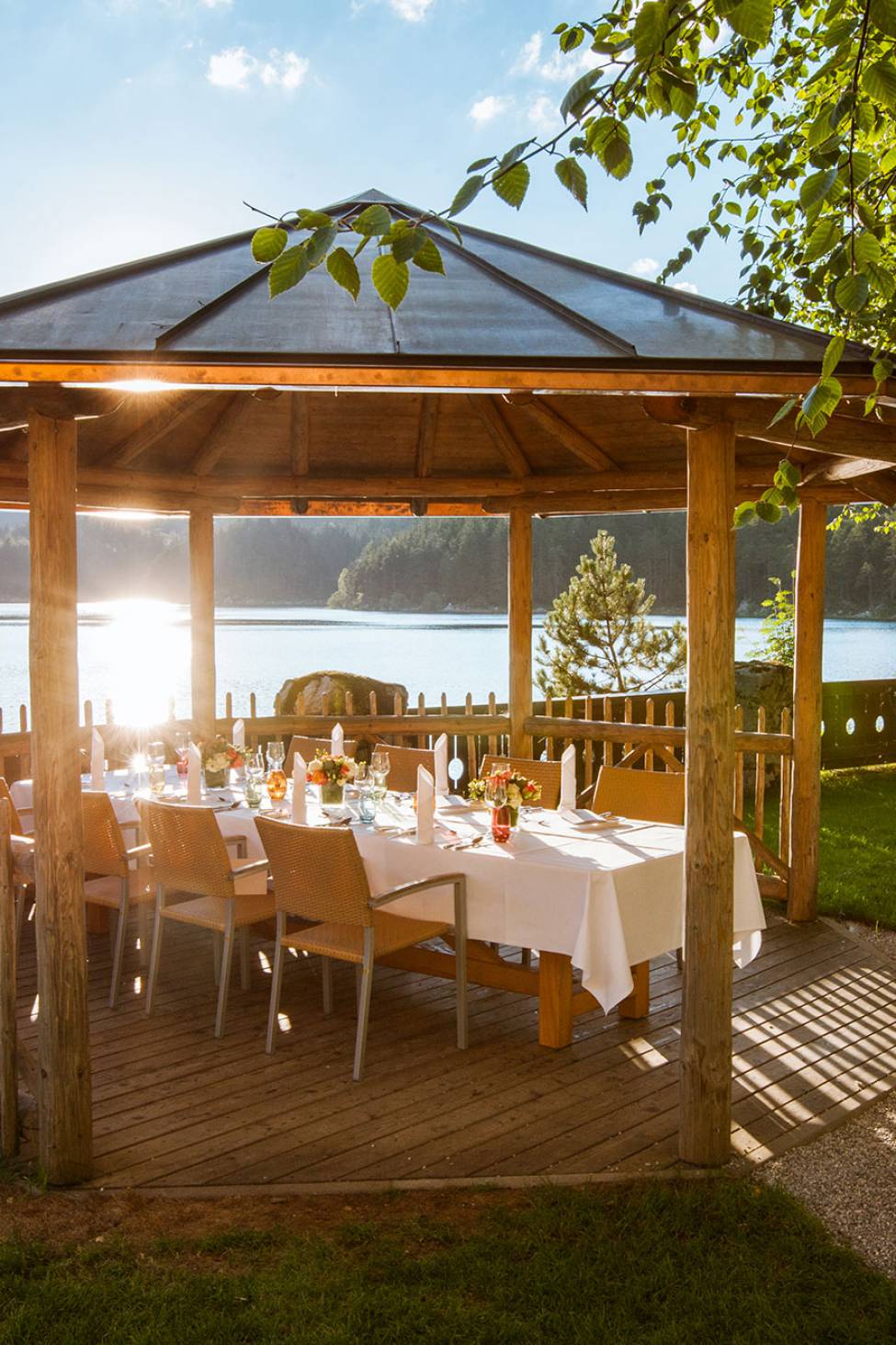 table for up to 13 persons
"Birkenhof"
A gazebo, with a large table for up to 13 guests awaits you in our Birkenhof. Watch us, while we prepare delicious specialities exclusively for you and your guests.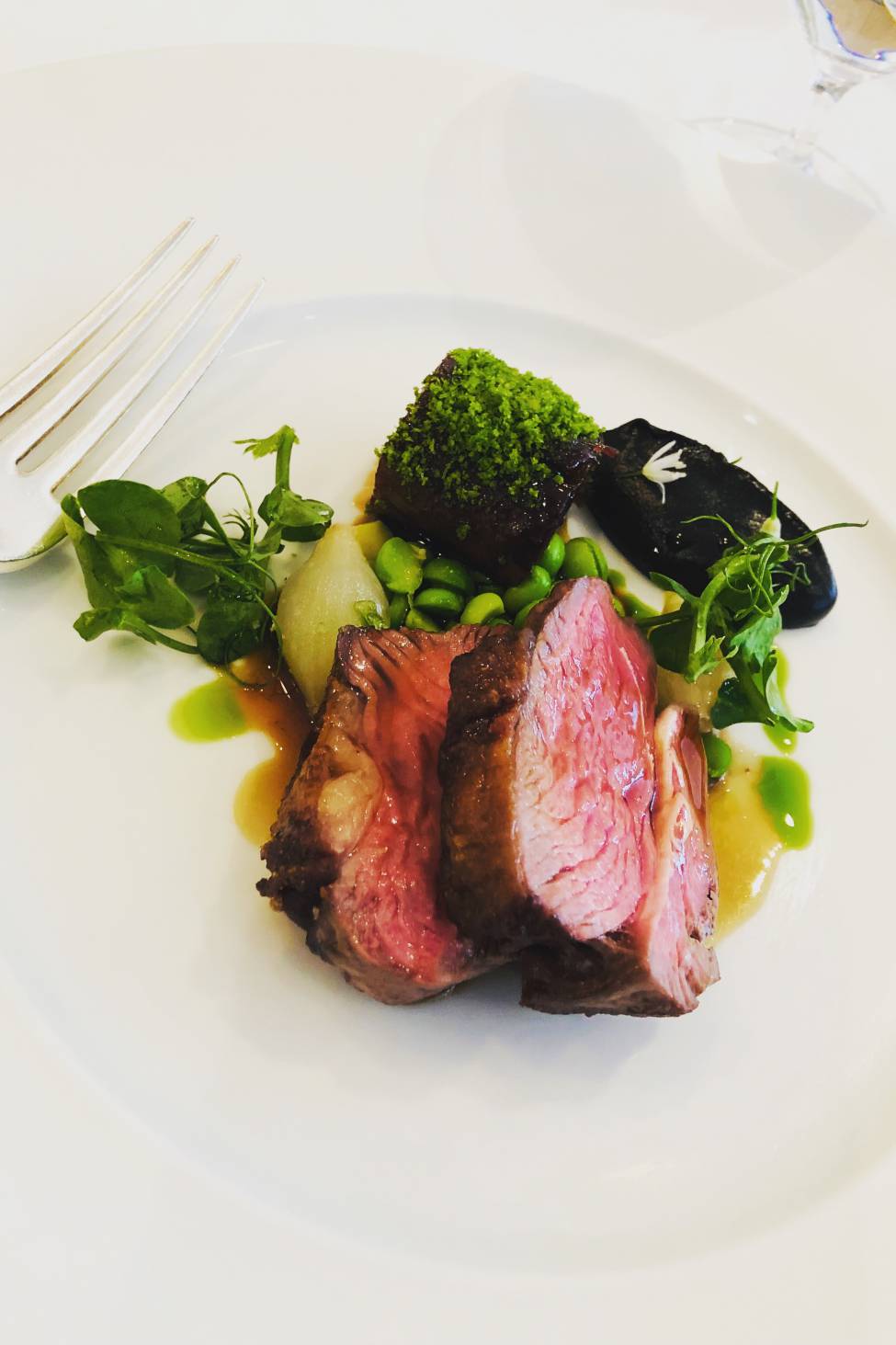 Stylish atmosphere
Banquets at the Eibsee Hotel
With a banquet in the stylish atmosphere of our banquet rooms on lake level of the Eibsee Hotel, your celebration is sure to be an unforgettable event. You and your guests can look forward to a luxurious festive meal.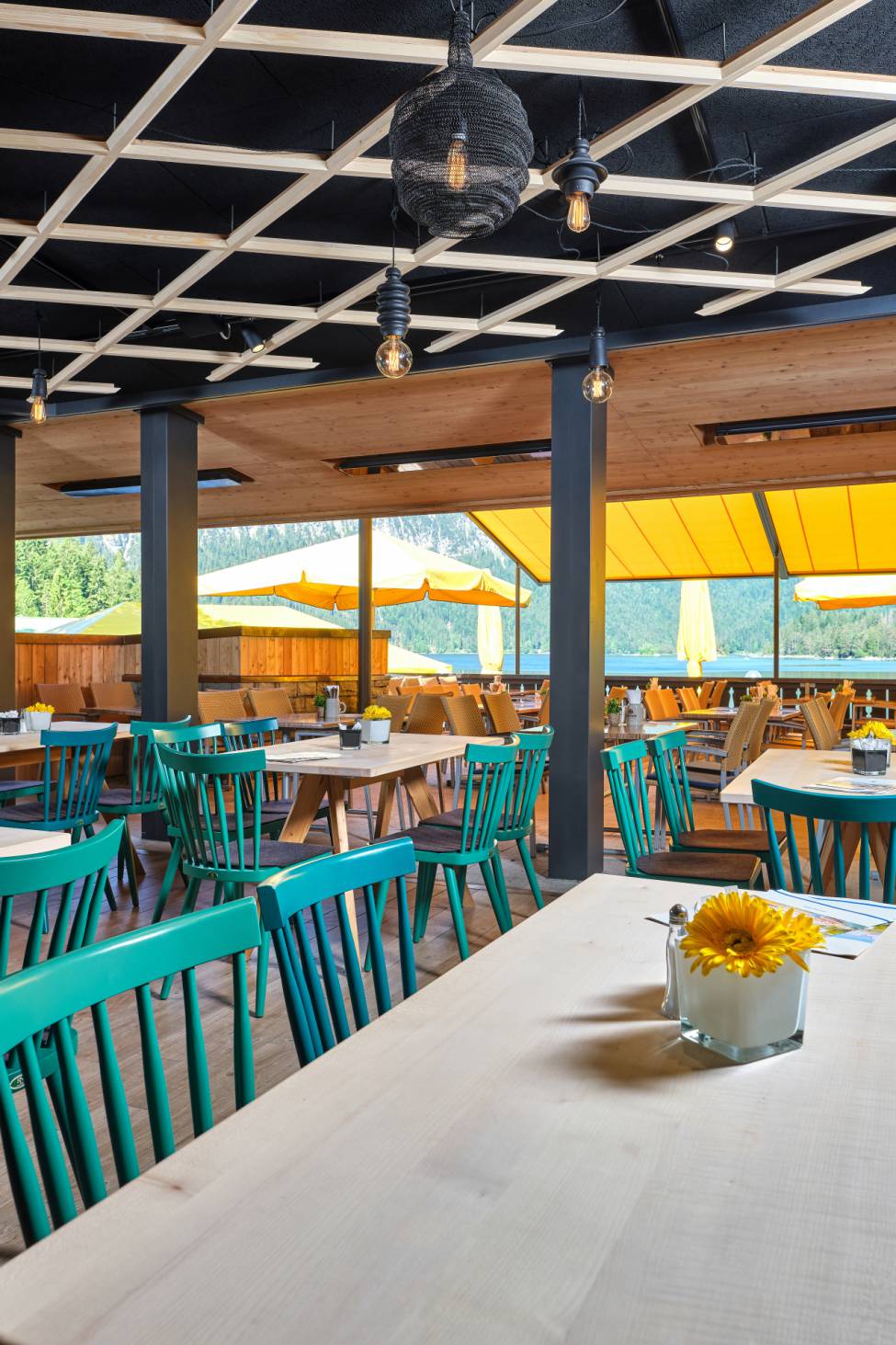 Newly designed
EIBSEE Pavillon
At the EIBSEE Pavillon lake restaurant, newly designed in 2019 and with a large lakeside patio, you can dine on Bavarian specialties, crispy tarte flambée and fantastic fish dishes during the day. You can also choose from a selection of vegetarian and vegan dishes. Just a 2-minute walk from the hotel! On request - exclusively bookable for dinners.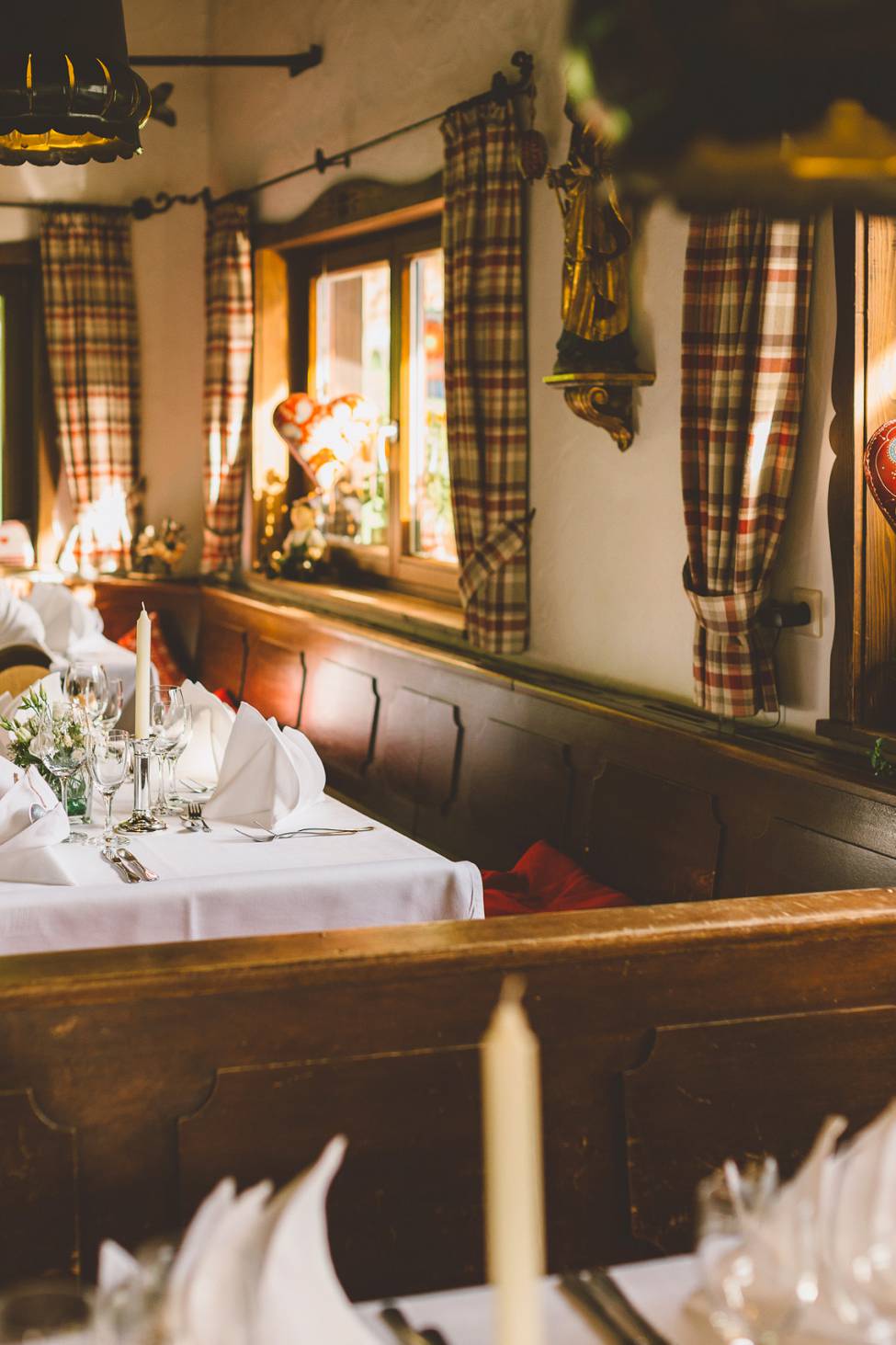 Venues for rustic parties
EIBSEE Alm & Ski Hut
Our EIBSEE Alm alpine lodge and Ski Hut are perfect venues for rustic parties. During the day, you may enjoy great Bavarian dishes like roast pork, Alm burger, Kaiserschmarrn etc. at the lodge EIBSEE Alm. Both locations offer a genuine alpine flair and be booked exclusivley for dinners. The EIBSEE Alm and our Ski Hut are only a few steps away from the hotel.
Company events at Lake Eibsee
Company anniversary, Christmas party ...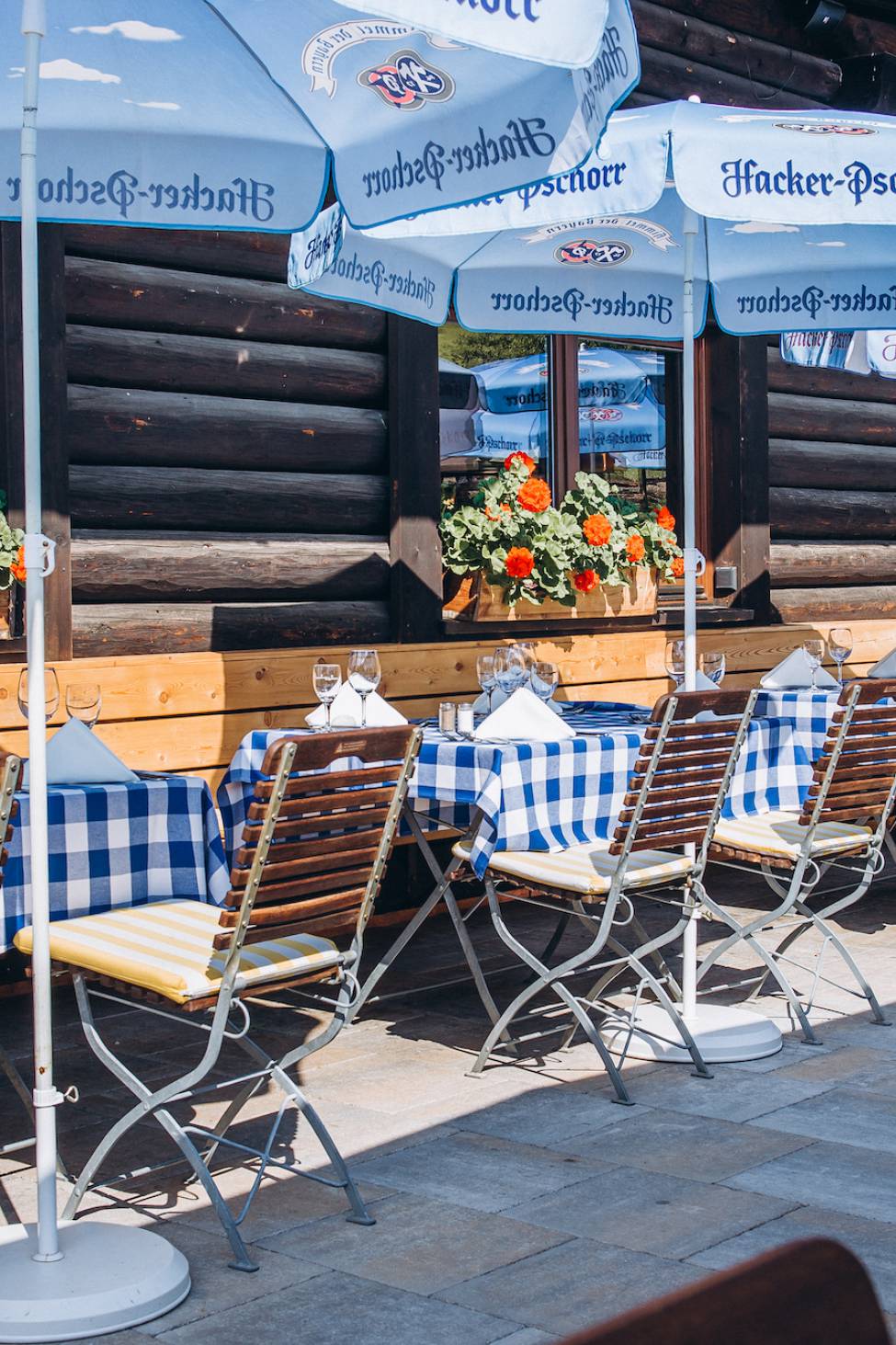 Celebrate with your colleagues
Memorable company events
Your company anniversary is coming up or you would like to have a farewell party for a colleague who has been with the company for many years or maybe welcome new employees or celebrate a successful project together with your customers? There are many good reasons for company parties and other company events - here at Eibsee, you will find an impressive setting that does those occasions justice.
Family celebration at Lake Eibsee
Enjoy culinary delights together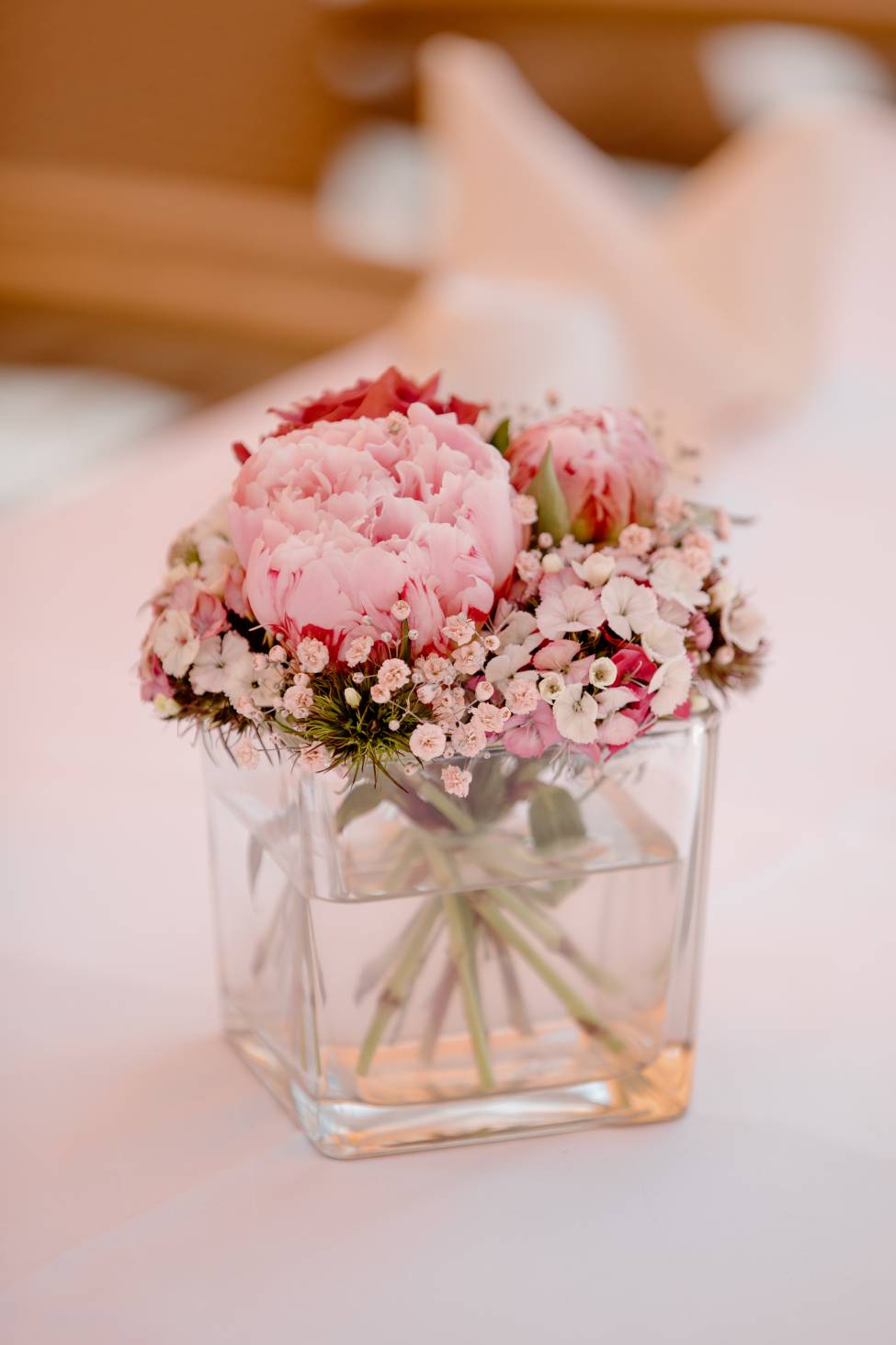 Birthday, baptism or family reunion?
A memorable celebration at Lake Eibsee
Welcome your guests on the terrace against the enchanting backdrop of Lake Eibsee. Drink a toast to a very special birthday surrounded by your loved ones. Enjoy culinary delights together at a beautifully decorated banquet table in the Taverne specialties restaurant or in one of our banquet rooms. Or celebrate your family reunion at our Eibsee Hotel.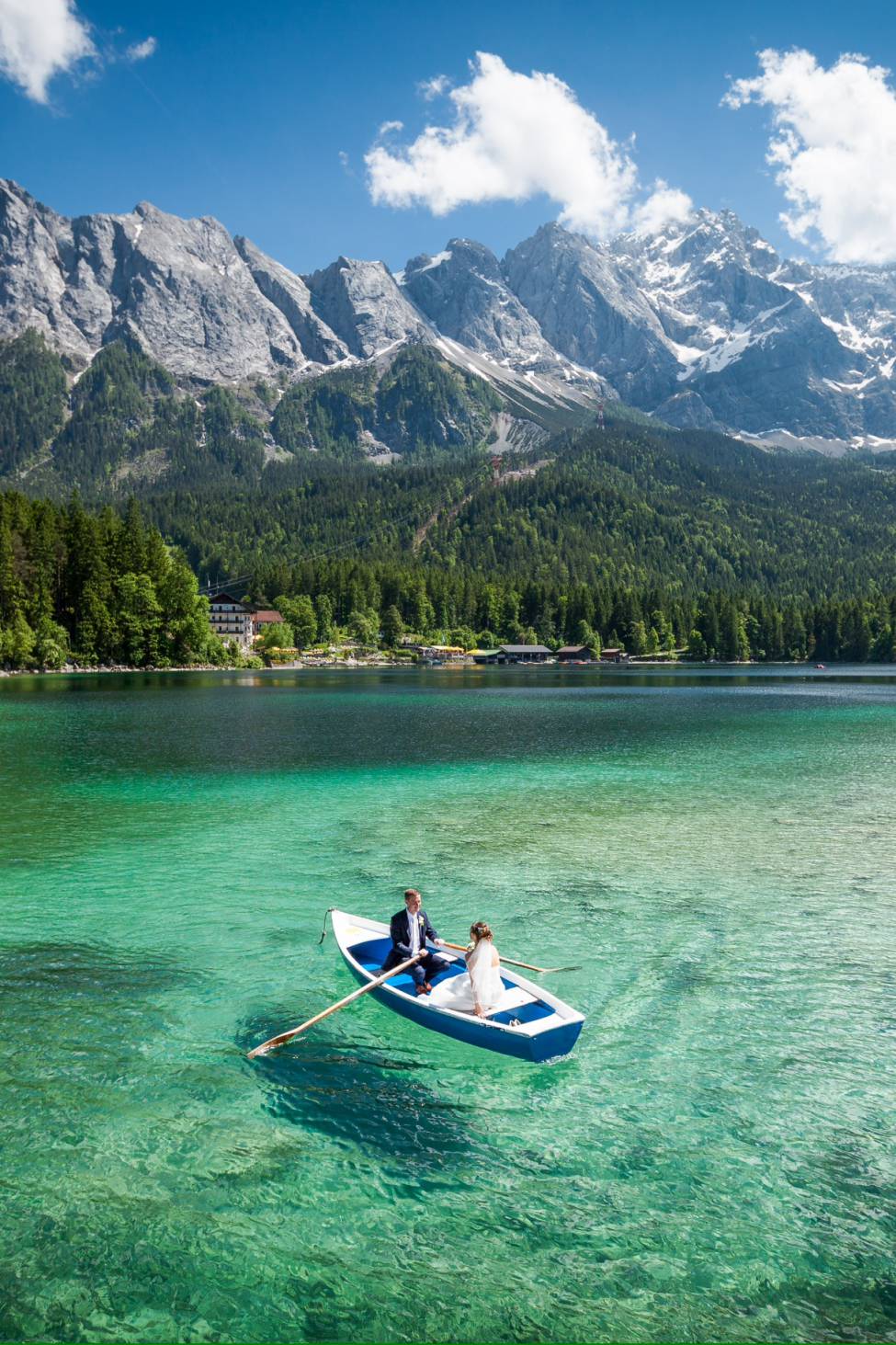 Your dream wedding
Wedding celebrations in the natural paradise of Eibsee
Your perfect wedding photo is only a snapshot away at our hotel on Lake Eibsee. We offer assorted packages for your formal celebration at the Eibsee Hotel or for a rustic celebration at our EIBSEE Alm alpine lodge. Our highlight: A close to nature adventure free wedding on Maximilian Island in the middle of Lake Eibsee.