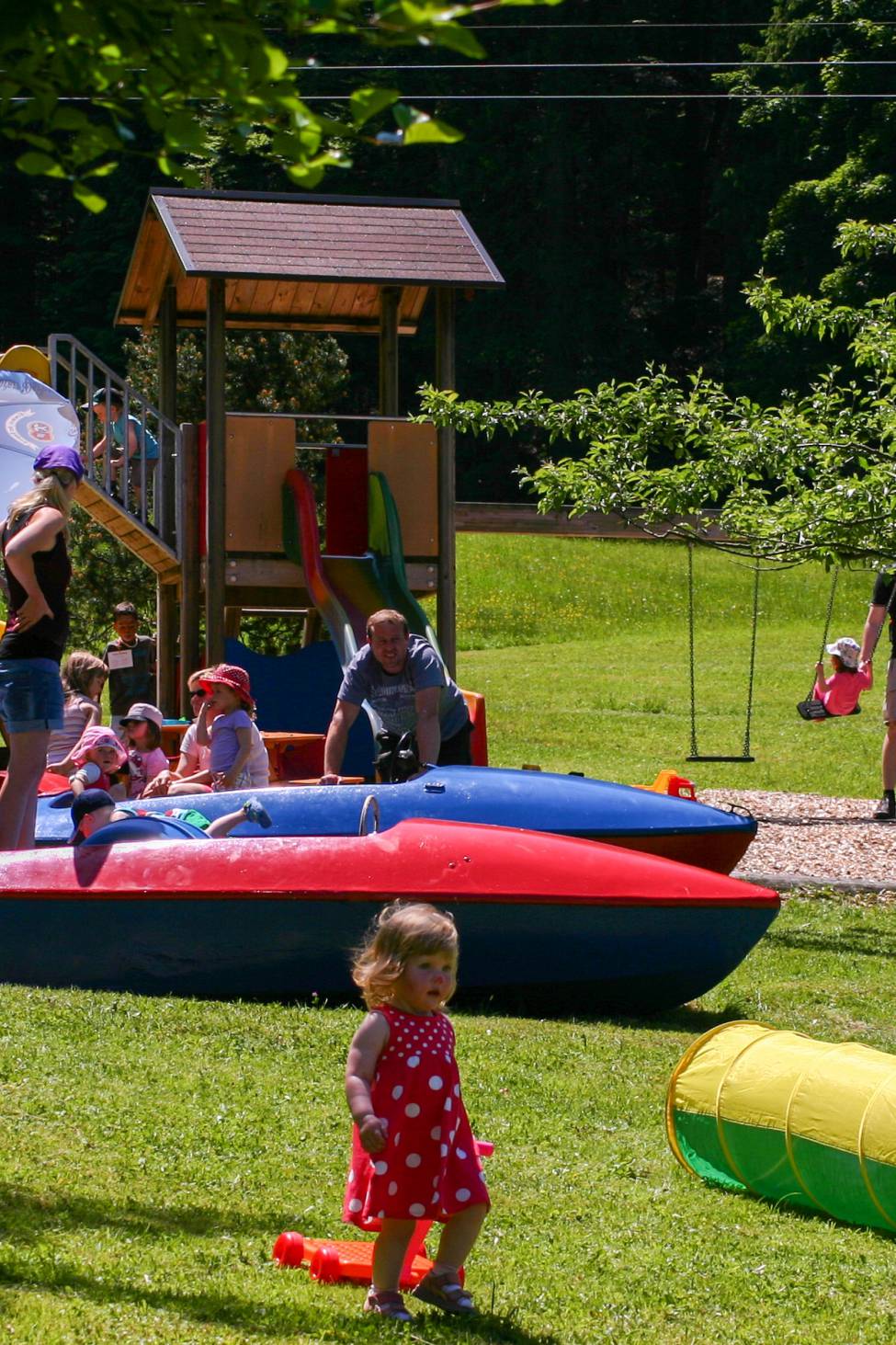 Children love our adventure playground
Right at our alpine lodge, EIBSEE Alm
Play? Sure, of course! Even during the holidays, kids really love to burn off energy. You and your young ones can reach the idyllically located adventure playground of the "EIBSEE Alm", our alpine lodge in just 5 to 10 minutes walking distance. Surrounded by meadows, children can romp and play to their heart's content while you watch them from the hosted terrace of the "EIBSEE Alm".
New: We now also have a small outdoor playground with a playhouse and swing right at the hotel.
Playground
Playing on the swing and slide, climbing and lots more
At Eibsee Alm, young explorers will be thrilled with the climbing tower, slides and the Tarzan swing where they can whiz through the air with a shout with joy. The tractor and the pedal boats "anchored" at our playground also look forward to creative fun with the young adventurers. Kids who like to fly high can swing up towards the sky and the spectacular natural surroundings below.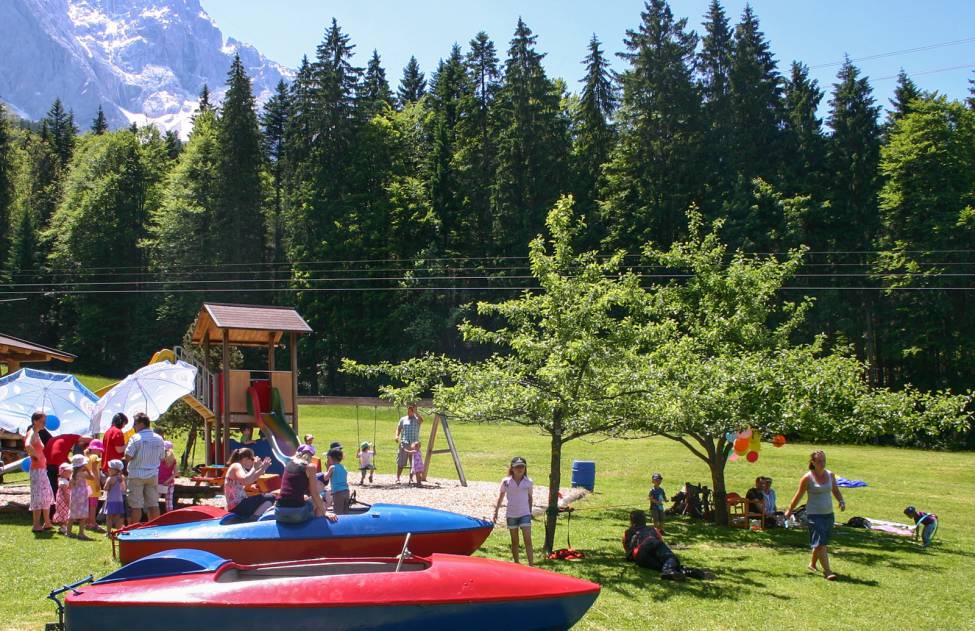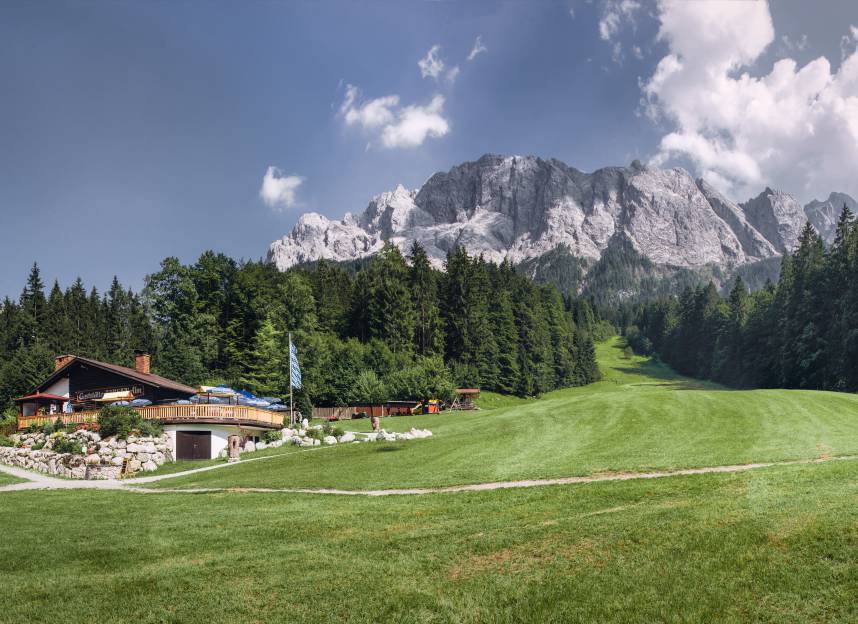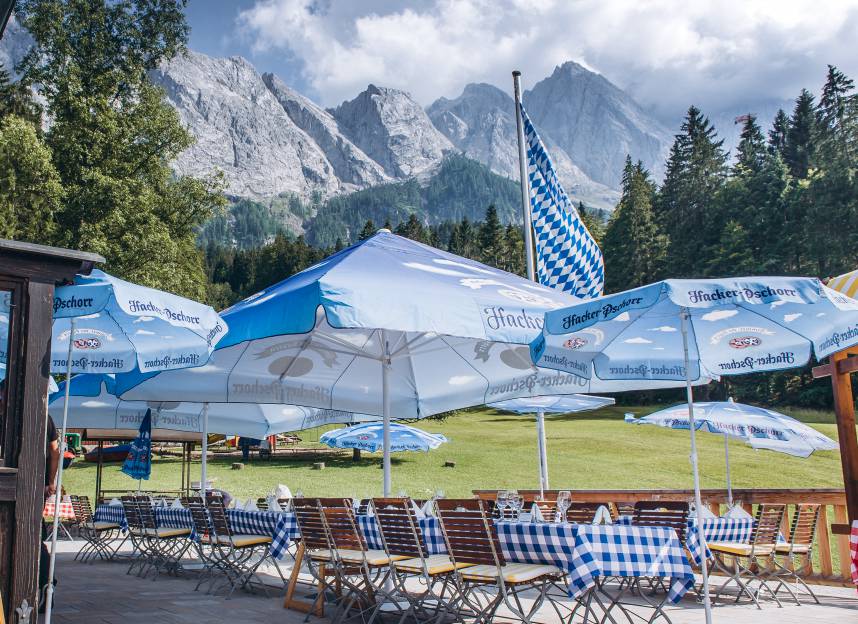 Excursions with children
in the local region
The Zugspitze Region offers all kinds of recreational specials and attractions for families. At many of the sights, there are places where children of all ages can frolic and play, like the Werdenfels Castle Ruins, for example.