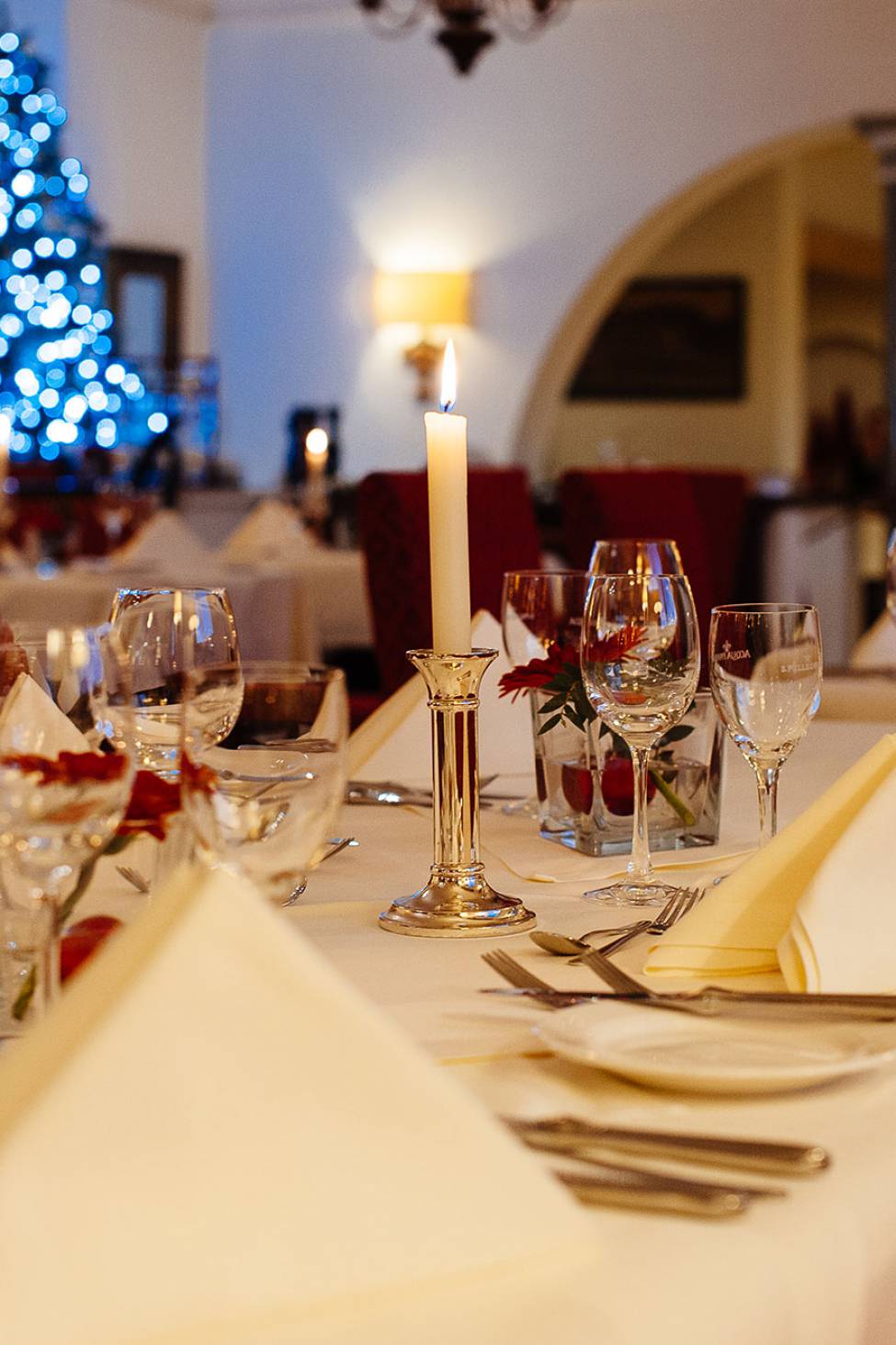 A festive winter highlight
Christmas & New Year's at Lake Eibsee
A magical Christmas and New Year in an incredibly unique location ... Spend the holiday season with your family at the Eibsee Hotel on Lake Eibsee, the natural jewel of the Zugspitz Land.
By the time you arrive, we have lovingly decorated the Christmas tree and lit a crackling fire in the fireplace ... We want your Christmas to be a memorable highlight - and so we spoil you with festive meals and special events while you relax and enjoy.
Specials & Rooms
Vacation over Christmas & New Year's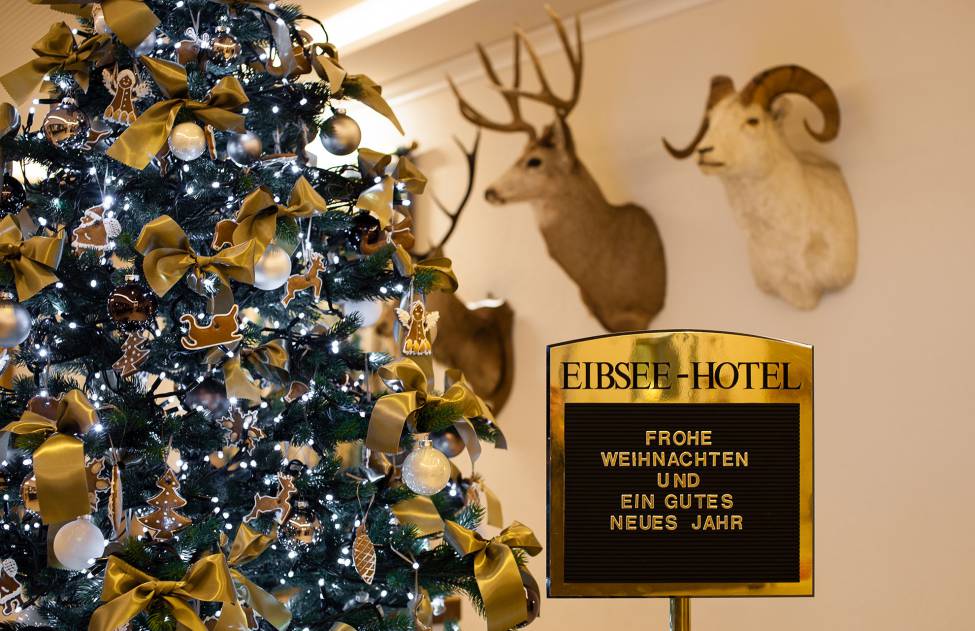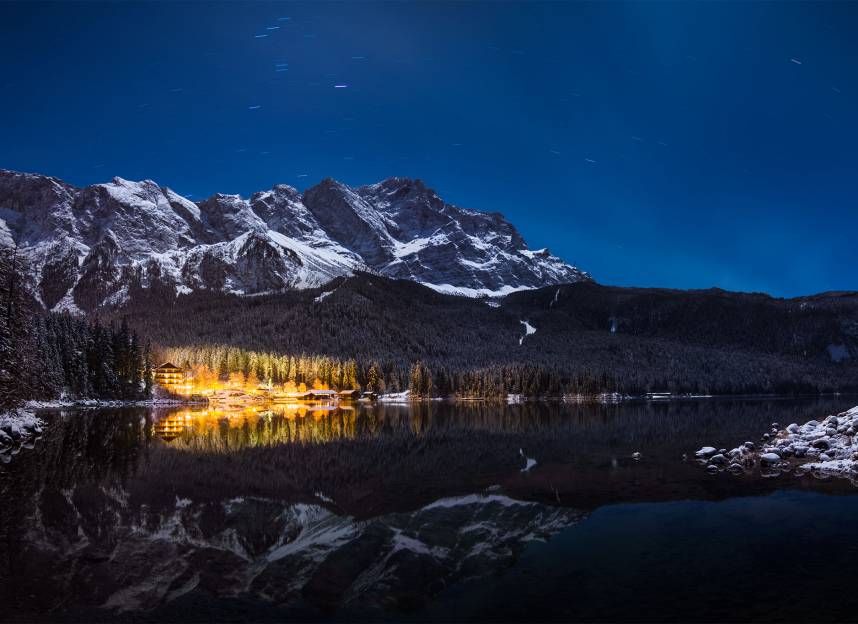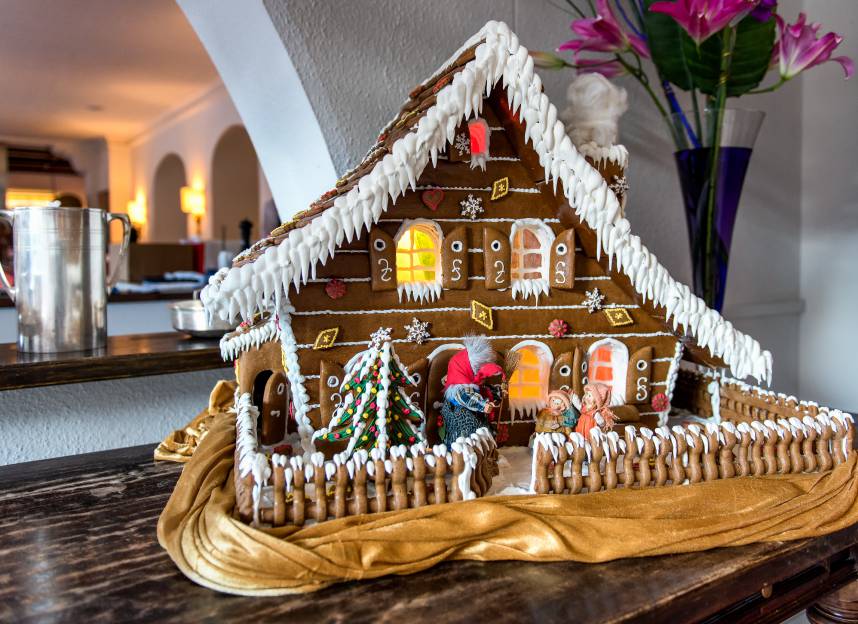 Celebrate Christmas at the Eibsee Hotel
A magical Christmas at Lake Eibsee
Your children will remember this Christmas for a long time to come - the relaxed atmosphere and all the joint fun while unwrapping presents, ice skating and curling, walking in the snow and getting a bite to eat and drink in rustic alpine lodges.
We offer our guests a varied winter program every year during the Christmas holidays until Epiphany.
New Year's Eve & New Year's Day
Ring in the New Year at Lake Eibsee
The end of the year is also the start of the new year. A true highlight. On New Year's Eve, youngsters can have fun at a special New Year's Eve party for children, while the adults enjoy a festive menu and live band music in style at our New Year's Eve gala. Everyone comes together again at the grand fireworks on the shore of Lake Eibsee.
Experience the first days of the new year with us at the base of the Zugspitze in a winter wonderland with wellness and an activity program - geared to your needs and wishes.