Fishing in nature on Lake Eibsee
A wilderness feeling in the midst of the Alps
Immerse yourself in a world of its own, far away from everyday life. A very special fishing experience awaits recreational fishermen here at Lake Eibsee: Go out on the lake in the hotel's boat at 06:00 a.m. and be one of the first to cast your line.
With nature slowly awakening from slumber and the sun appearing to greet the day, we promise: you will be struck with awe, especially when you discover the reflection of the magnificent Zugspitze peak in the crystal-clear water. Breathe in the idyllic serenity and enjoy a genuine wilderness feeling made in Bavaria.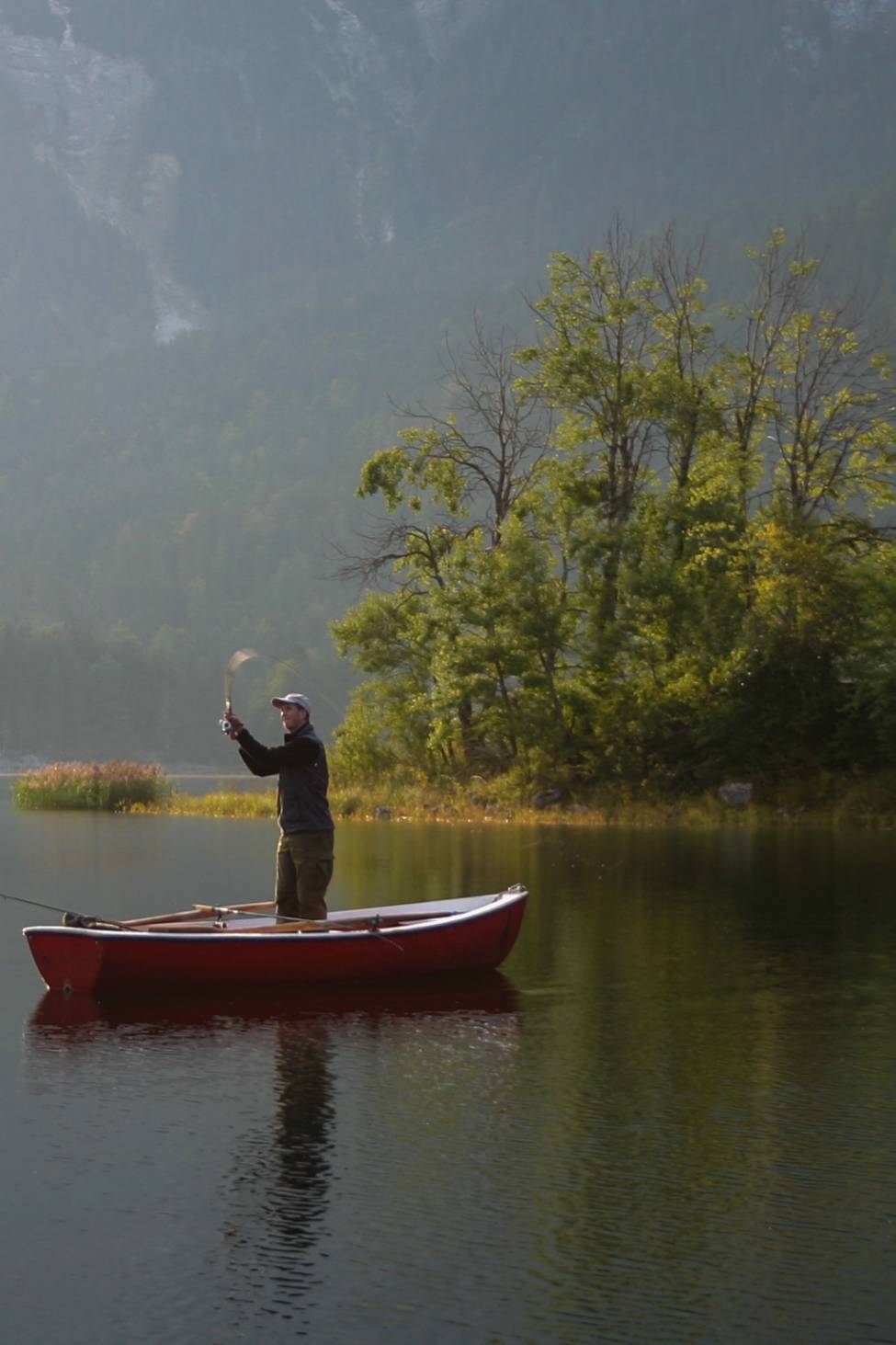 Exclusive experience for recreational anglers
From May to September
Fishing at the Eibsee is exclusively permitted for our hotel guests. During the fishing season from 1 May to 1 October, you can catch lake trout, rainbow trout, whitefish, diverse subspecies of whitefish and tench. Our experienced chefs at the hotel will be happy to prepare your catch for you exactly as you wish!
Mention the keyword "fishing" when booking and present your valid fishing permit when you arrive. You will then receive a permit for a daily fee of € 15.00 and, if you wish, a rowing boat at the reduced daily rate of € 30.00. For more information, see our fishing regulations.