Skiing
in the Eibsee Alpine region
Experience an unforgettable ski experience while at the Eibsee Hotel. Look forward to exciting ski runs for beginners and advanced skiers on the Zugspitze mountain and in the "Garmisch-Classic" ski area.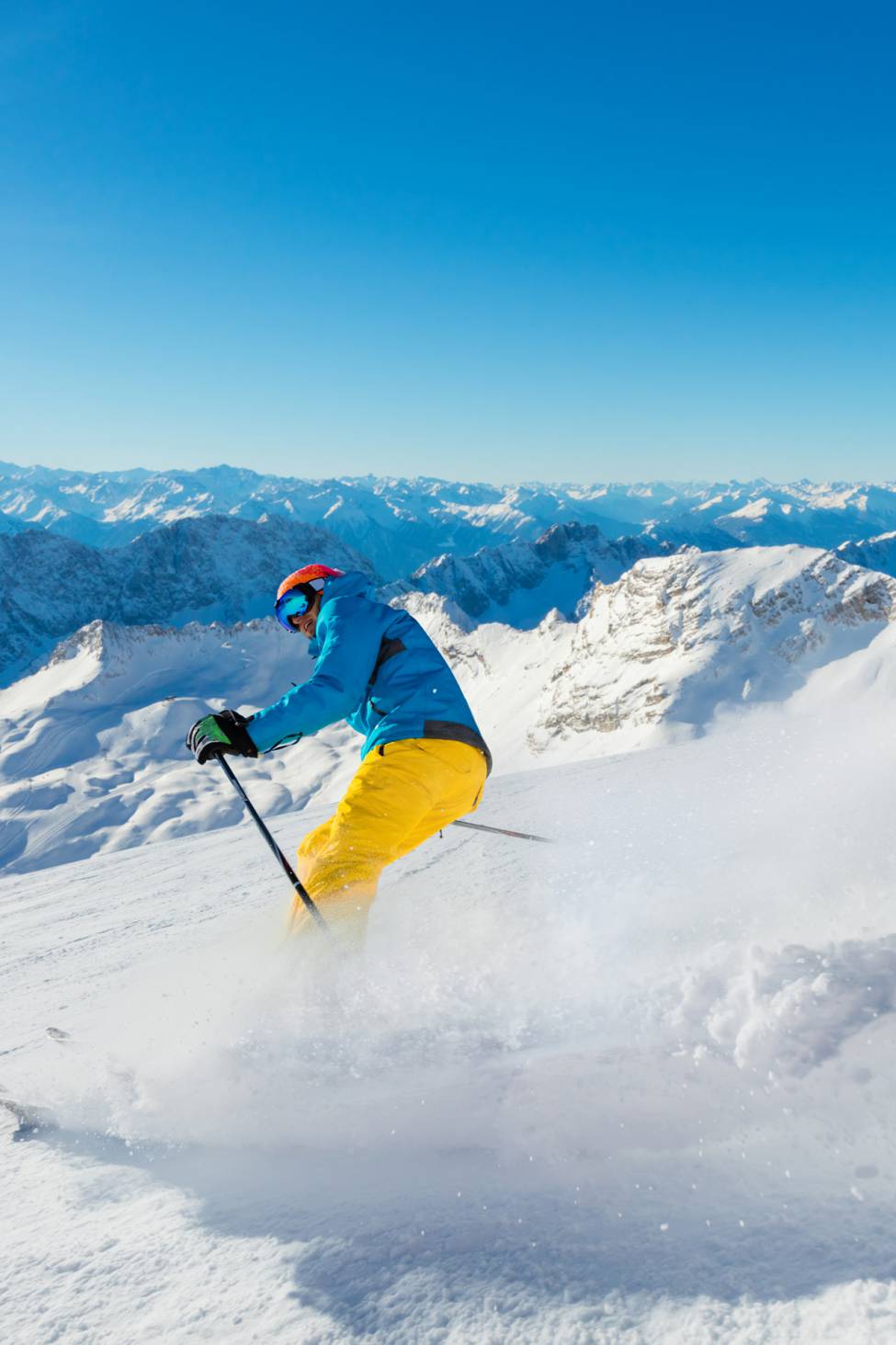 Skiing on Zugspitze
Winter sports highlights at the highest altitude
Immaculately groomed slopes and the natural snow of the Zugspitz glacier - perfect ingredients for a fantastic ski vacation! Look forward to 21 kilometers (34 miles) of fantastic pistes ranging from easy to medium difficulty and offering sublime views of countless peaks. On Zugspitze, you can look forward to a one-of-a-kind winter sports highlight throughout the entire ski season until well into spring. Germany's highest mountain is by no means as crowded as many other alpine ski resorts, making a day on the slopes a true experience of nature.
Perfect Ski equipment
For your ski-holiday in the skiareas Zugspitze and Garmisch-Classic.
Our long-standing partner, Ski Rental Garmisch Zugspitze, has two shops - one of them at over 2,600 m (8530 ft.) above sea level on Zugspitze, making it Germany's highest rental shop for winter sports gear. The rental shop is only a few minutes' walk from the mountain stations of the cogwheel railway and the lower station of the Clacier-Cablecar, and is open daily.
Exclusively at 2 top locations
1x on the Zugspitze
1x in Garmisch-Partenkirchen


You can expect a large selection of top models at favorable conditions. Skis and poles are available from € 20.60 per day. As a guest of the Eibsee Hotel you receive a 20% discount. You can simply order the ski equipment online from home or of course on site. With your booking confirmation you will receive a special booking link with the stored discount code.

For renting your equipment in the Garmisch-Classic skiarea there is a shuttle going once per day from the hotel to the skirental and from there to the valley stations of Garmisch. Just make your reservation for the shuttle after arriving in the hotel.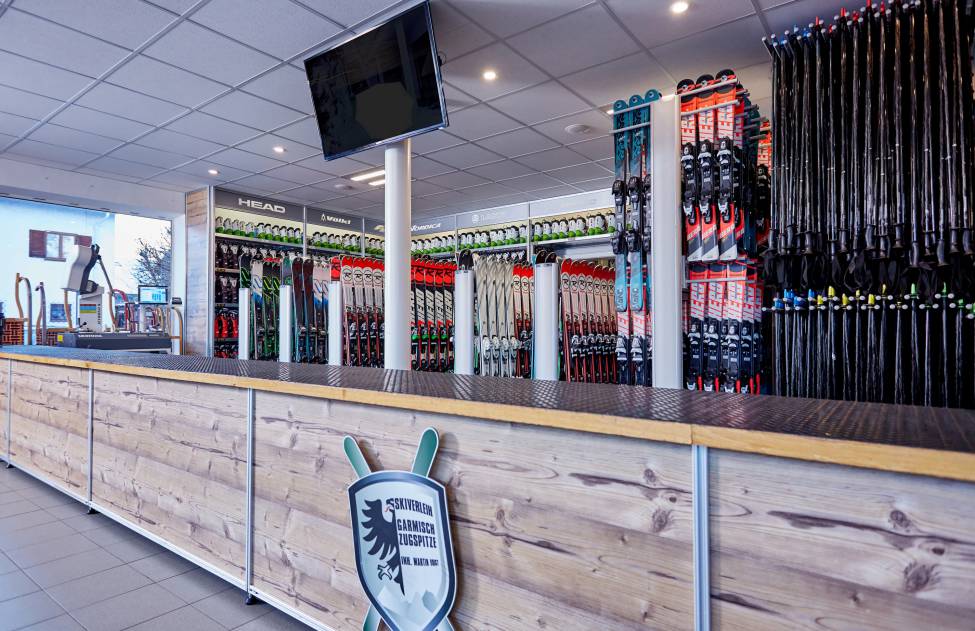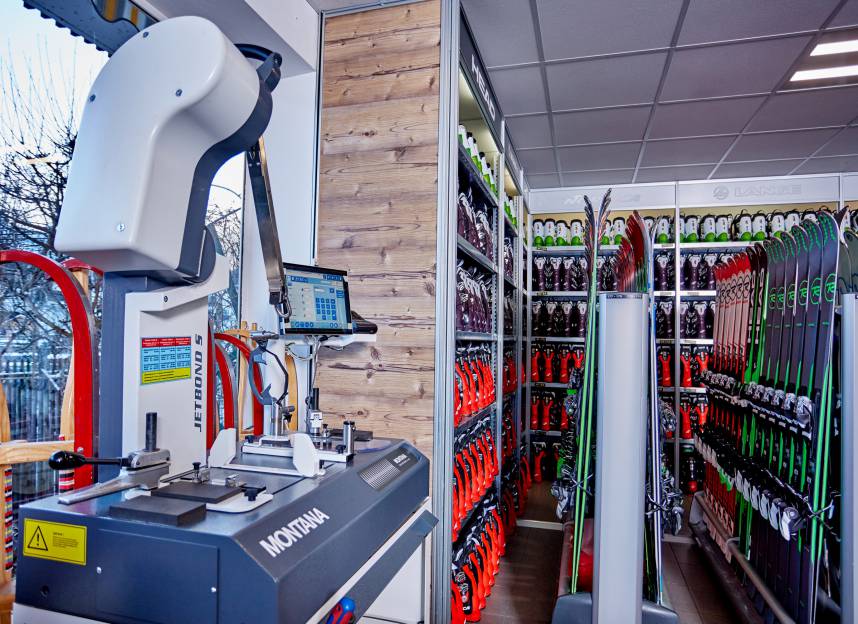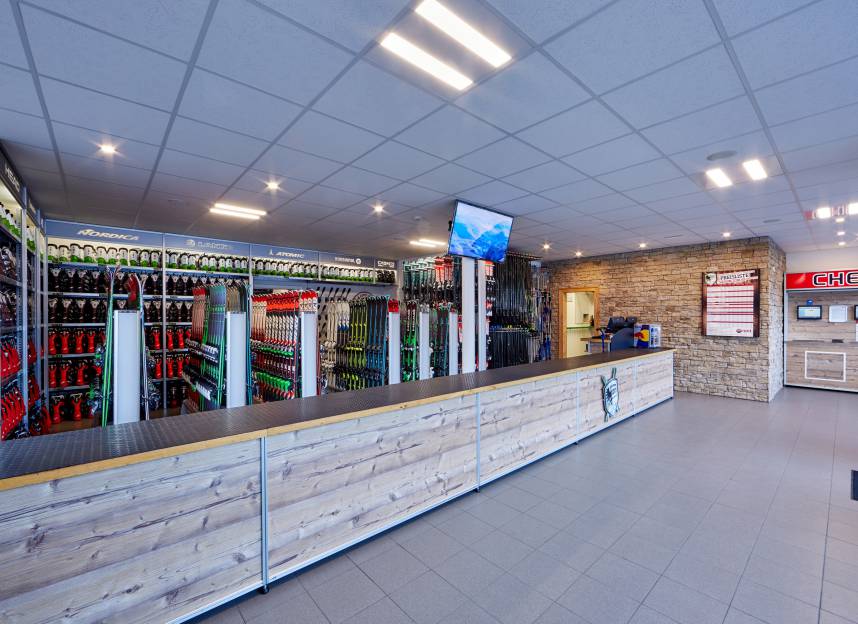 On the slopes
in no time at all
The Eibsee Hotel is only a stone's throw away from the summit: Walk just 471 steps from our main building to the Zugspitze cable car and whiz up to the ski paradise on top in just a few minutes.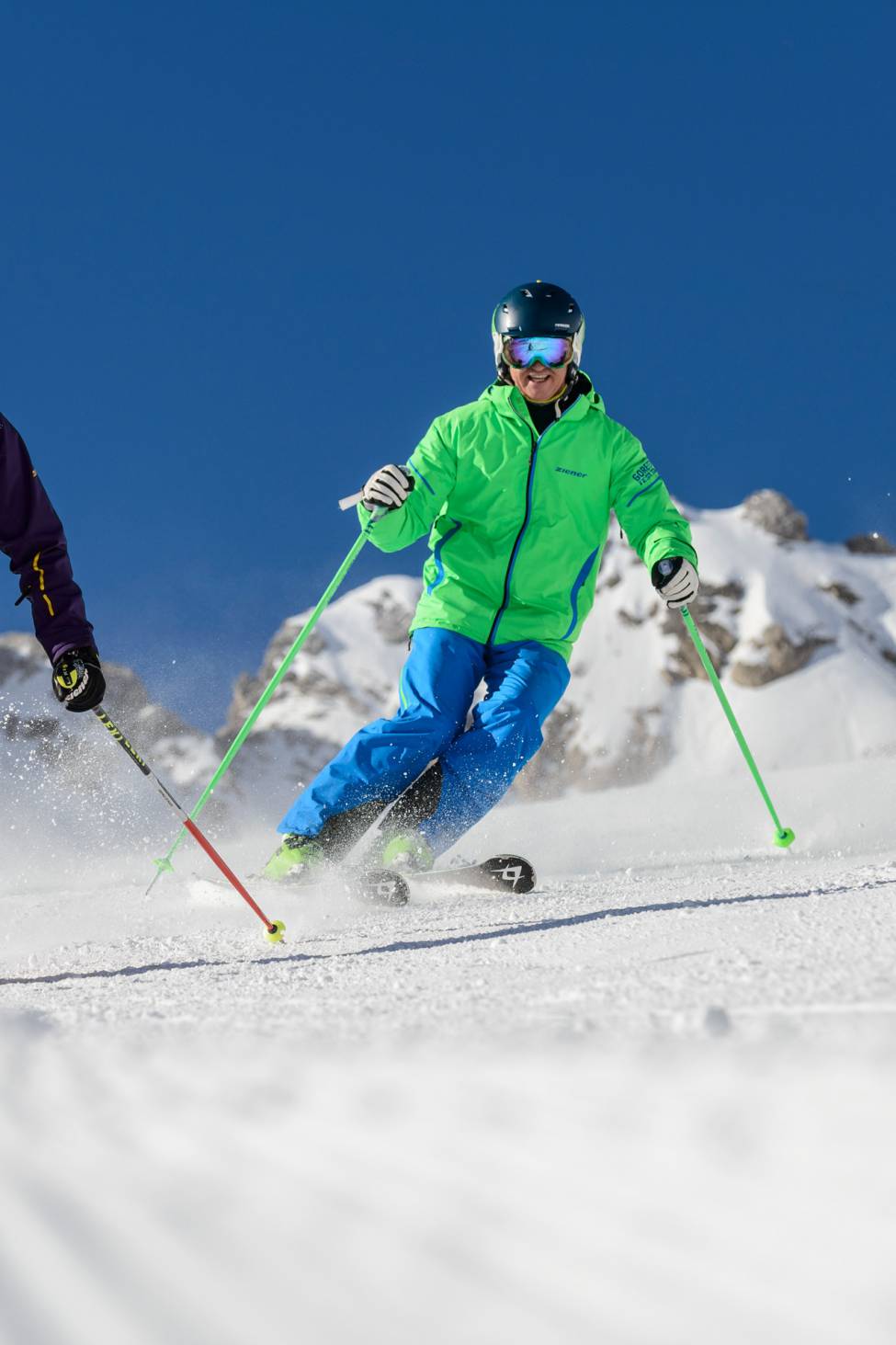 Garmisch-Classic ski area
Great pistes for beginners & pros alike
Enjoy the unmatched alpine setting and ski in the tracks of world champions like Maria Riesch: The Garmisch-Classic ski area welcomes winter sports fans with unforgettable impressions of nature and pistes of infinite diversity. The Hausberg, Kreuzeck and Alpspitze mountains hold in store 40 km (65 mi.) of pistes with five long runs into the valley from an altitude of 2,050 m (6726 ft.) down to 700 m (2297 ft.).  Advanced skiers will want to try the awe-inspiring Kandahar Skiing World Cup race run.
Specials
for your ski vacation
Perfect service for ski fans
Spend your ski vacation at Eibsee Hotel and enjoy our world-class service!
Ski passes
You can purchase the ticket to your winter sports experience on the Zugspitze mountain and in the Garmisch-Classic ski area at the front desk of the Eibsee Hotel without having to stand in line in the cold. Not only that: conveniently charge the costs of your ski pass to your room.
Ski shuttles
Our ski shuttles will take you and your gear to the Garmisch-Classic ski area and to the Cable car Zugspitze which is just 200 m away. Departure to the Zugspitze is every 15 minutes from 08:00 to 11:00 a.m. and to the Garmisch-Classic ski-area at 8.15, 9, 10 and 11 a.m. - we have a pick-up service from Garmisch as well - please make your reservation for your shuttle service right on time.
Ski room in the hotel
At the Eibsee Hotel, there is a ski room equipped with ski boot heating available to our guests. This lets you start your winter sports day in our beautiful region with warm feet.
Ski courses
for hotel guests
Would you like to take a ski course or snowboard course? Of course, we have just the right solution for you!