Wellness in the lakeSPA
Let your body, mind and soul relax
Wellness in its most beautiful form: Combine tranquility and relaxation with the power of nature to harmonize your mind, body and soul. A wellness offering made in heaven awaits you in our newly designed lakeSPA.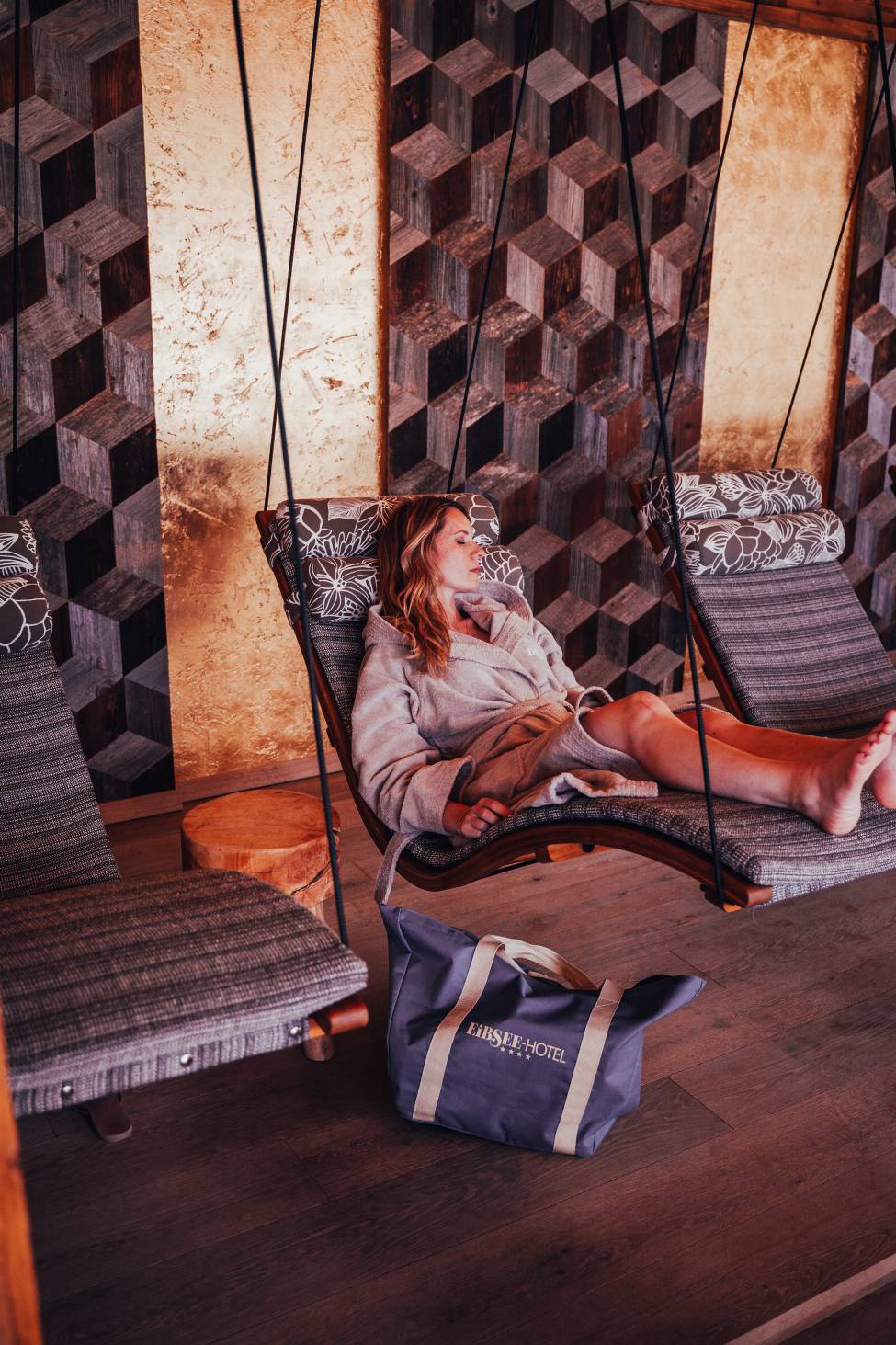 Our lakeSPA
in a nutshell
Indoor pool (54 m²/581 ft², 1.35 m/4.43 ft deep, 28°C / 82°F)
Pine sauna (65°C/149°F)
Kelo lake sauna (95°C/203°F)
Two infrared cabins
Steam bath (45°C/113°F)
Chill room in the Panorama boat house
Sun deck with loungers
Rock garden with loungers
Birkenhof lake garden with loungers
Eibsee Beach
Fitness room
Specials & Rooms
Wellness program
Wellness vacation at Lake Eibsee
Time out to relax at 1,000 meters (3,281 feet) above sea level
Chill in the sauna and enjoy an incredible view
Our sauna area
Find time to decelerate in our two saunas with views of the magical natural surroundings. The 65°C (149 °F) sauna made of fine Swiss pine will greet you with its stimulating scent and ensure the ultimate feel-good experience. The 95°C (203 °F) lake sauna made of high-quality Scandinavian Kelo wood promises a one-of-a-kind relaxation experience thanks to the large panoramic window.
Relax in our steam bath with a comfy 45°C (113 °F) or enjoy deep heat penetration in one of our two infrared cabins.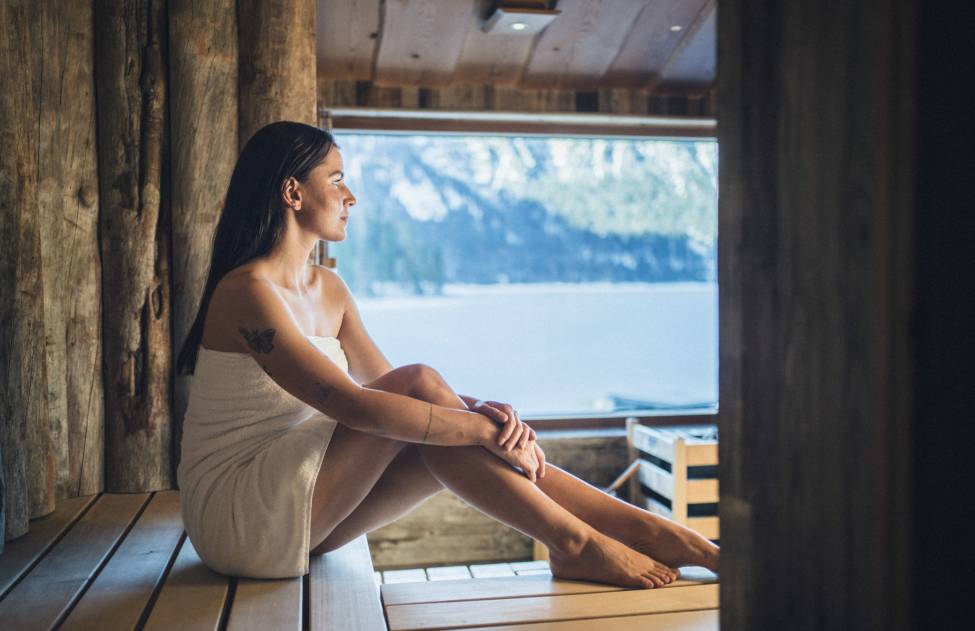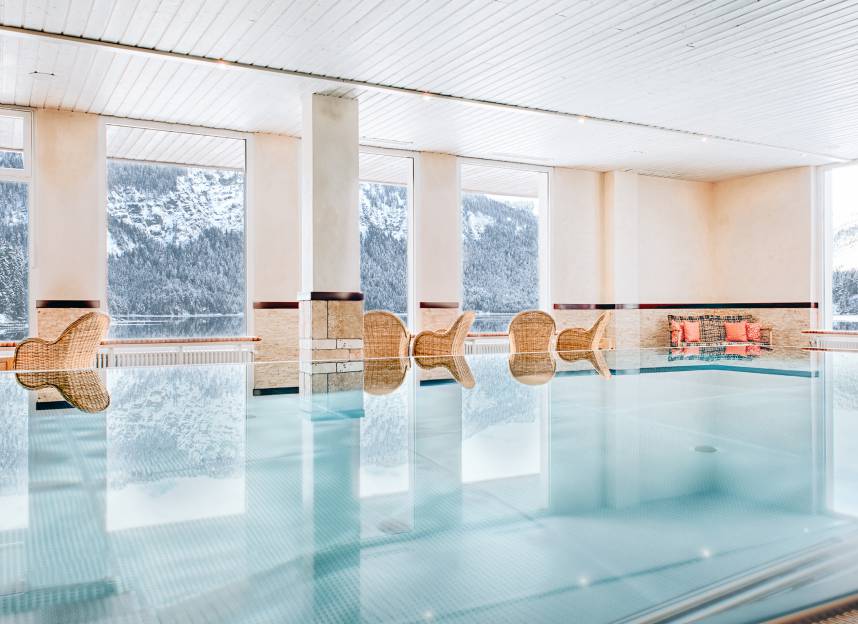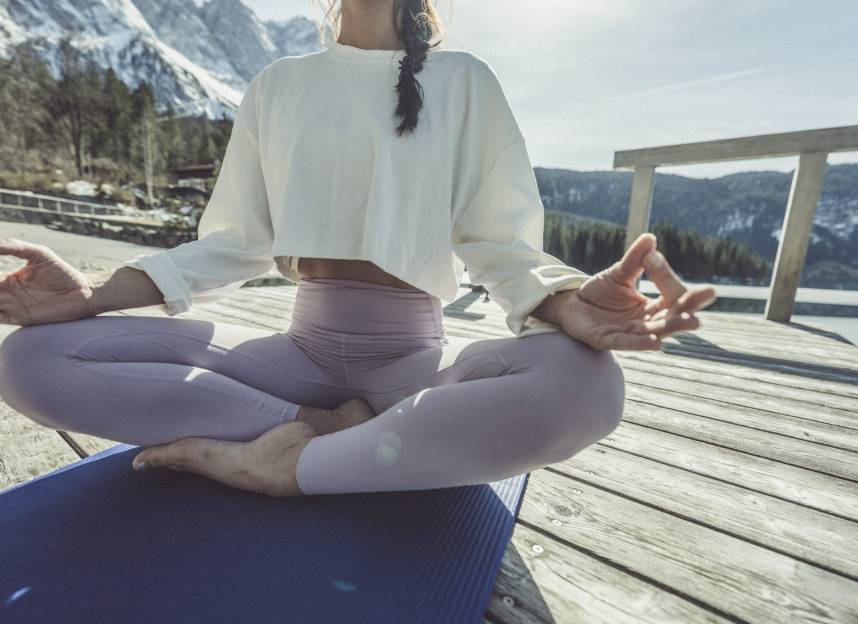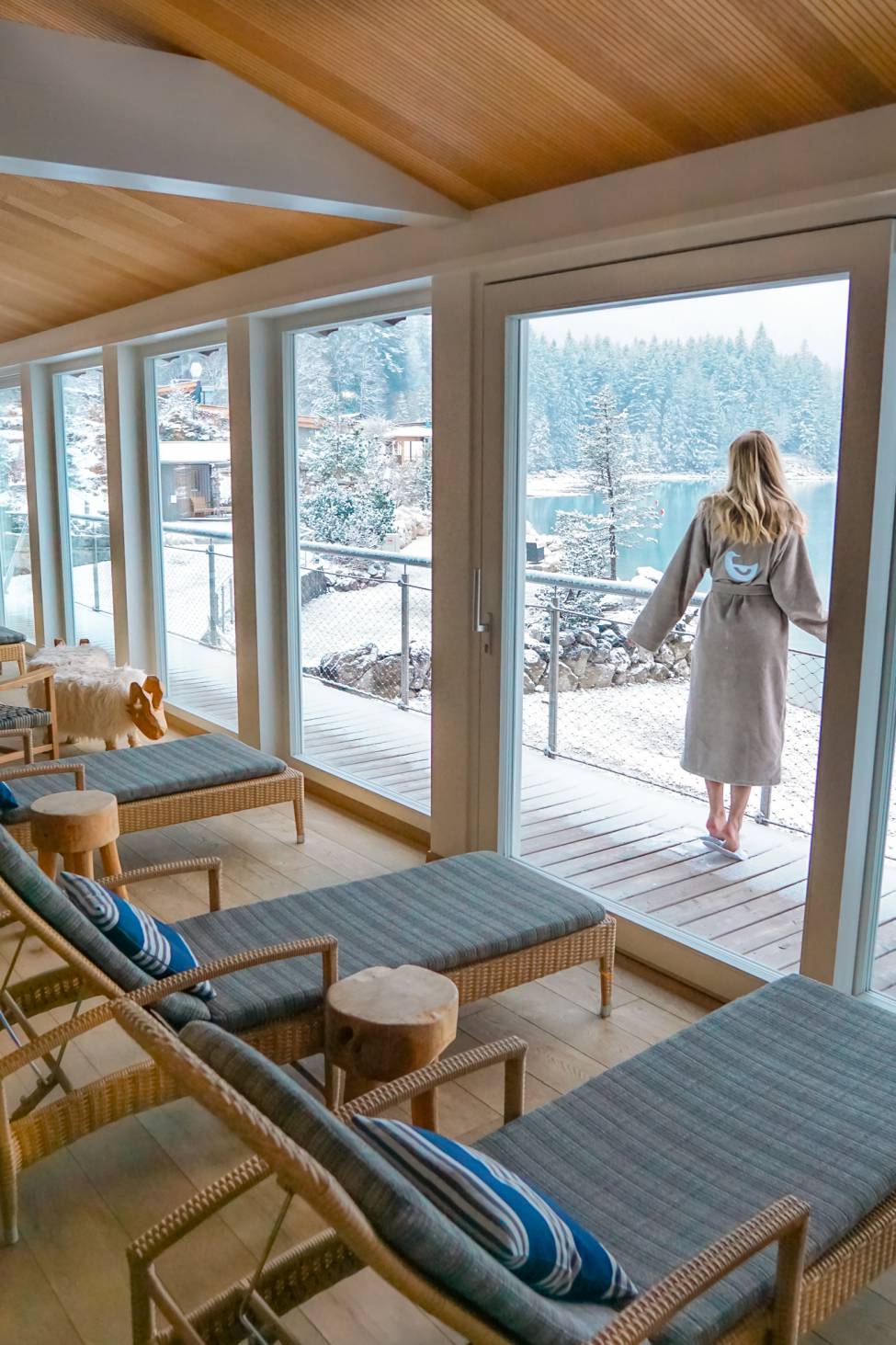 Refreshing
IN THE SAUNA AREA AND OUTSIDE ON THE LAKE
After a sauna session, the clear mountain air at 1,000 m above sea level beckons you outside to take deep breaths. Put on your swimsuit and take a dip or swim in the cool crystal-clear water of Lake Eibsee - nothing more refreshing and invigorating than that! Except maybe taking a few steps barefoot in the soft snow in the winter. You can also take a footbath in the lake to release internal heat or to warm up again between the relaxation phase and the next sauna session.
Relax
Lounging areas for chilling
Between sauna sessions, you can relax in a lounger or a swing chair in our panorama boathouse next to the Kelo sauna and around the swimming pool. At the same time, you can enjoy a fantastic vista of the natural jewel, Lake Eibsee. There are additional lounging areas for chilling outside on our terraces and in the garden areas: in the rock garden at the Eibsee beach, on the sun deck in front of the hotel's own dock or in the Birkenhof lake garden with a view of the Untersee, a small lake with a depth of 26 meters (85 feet).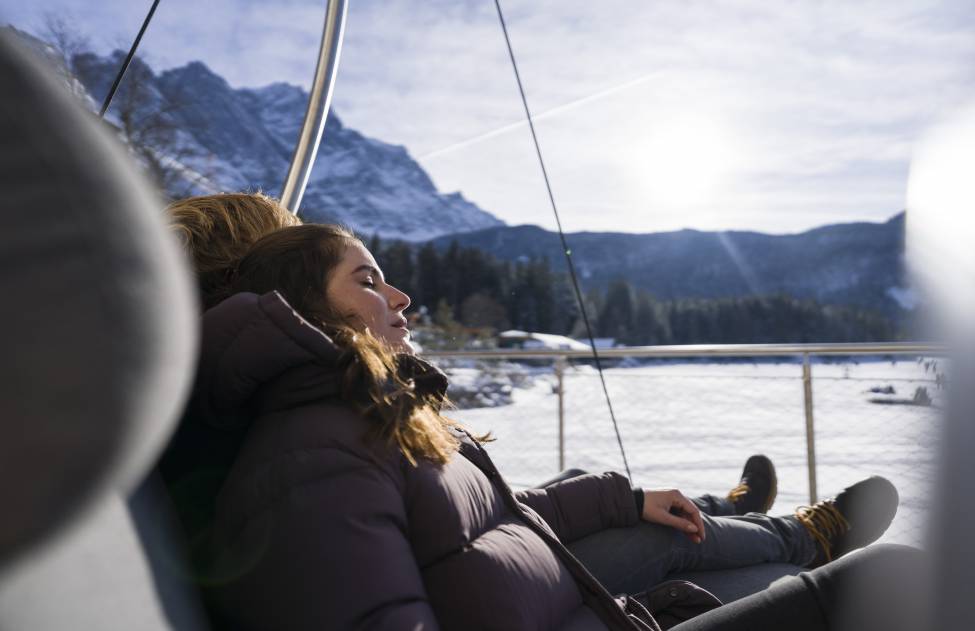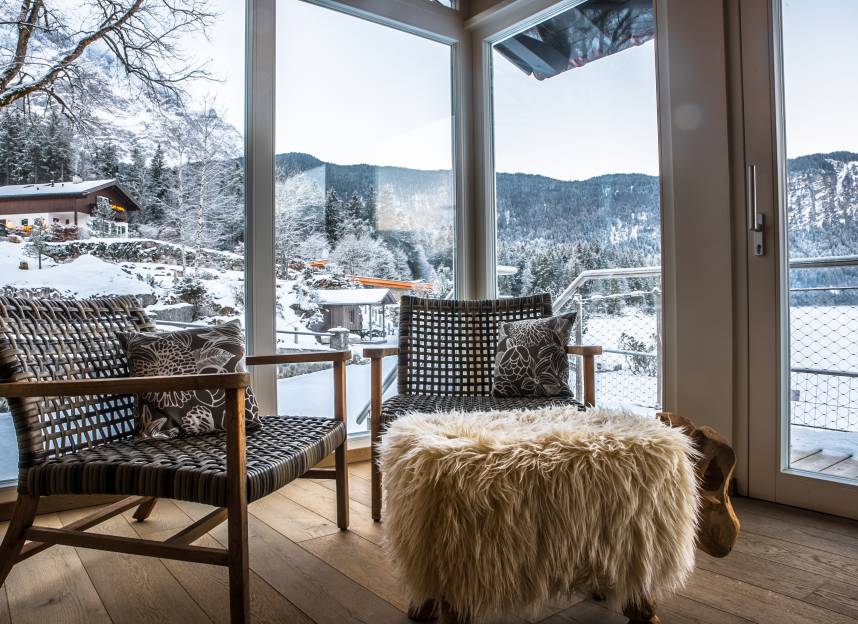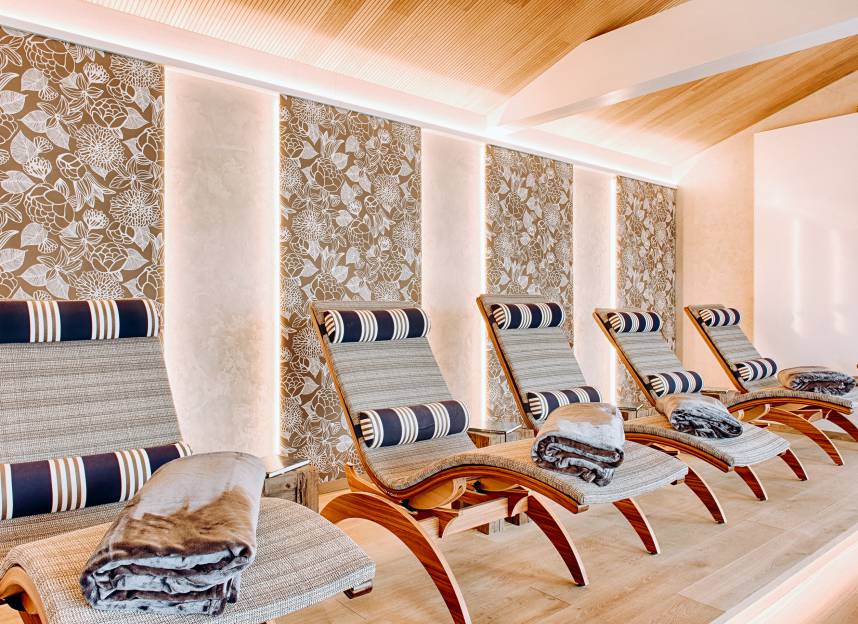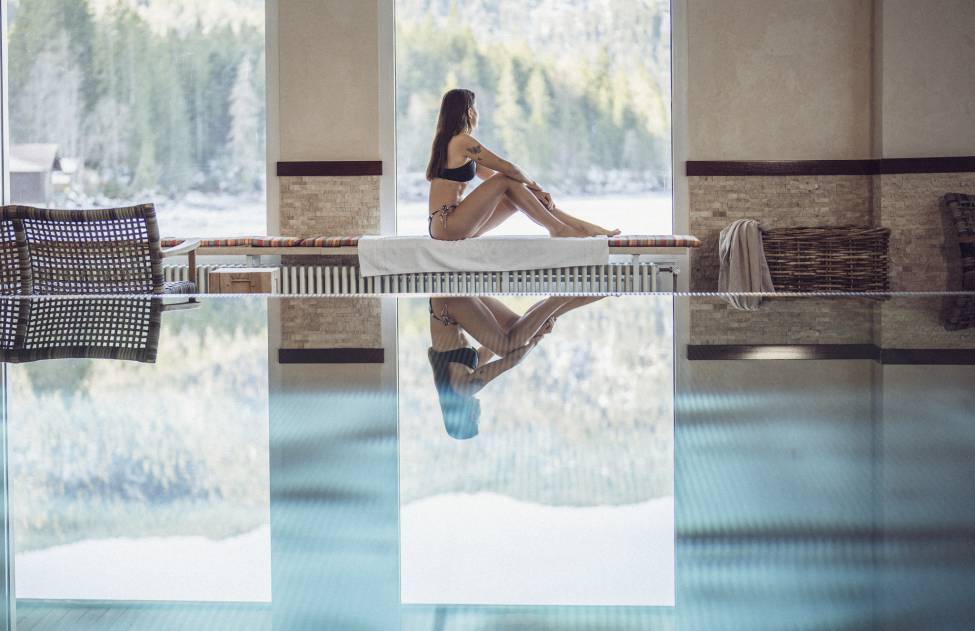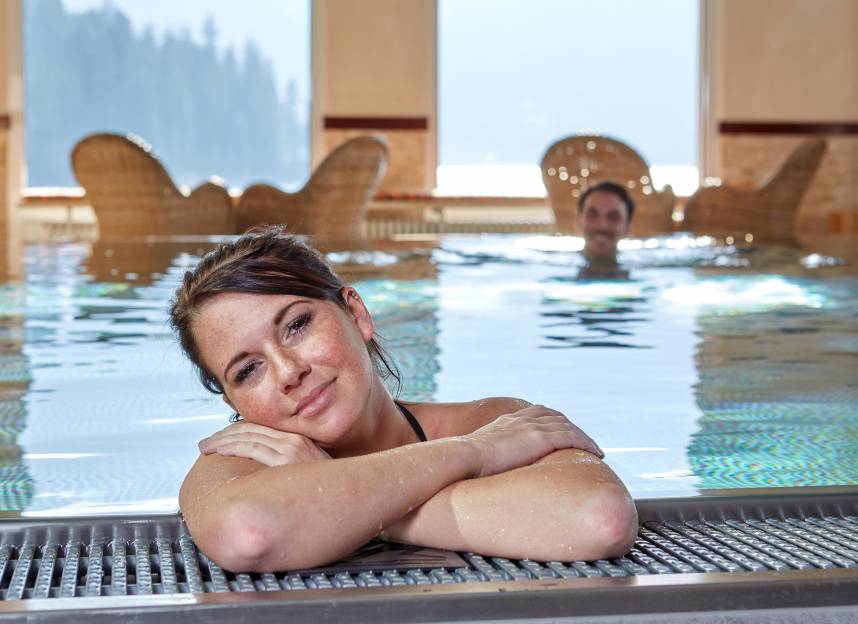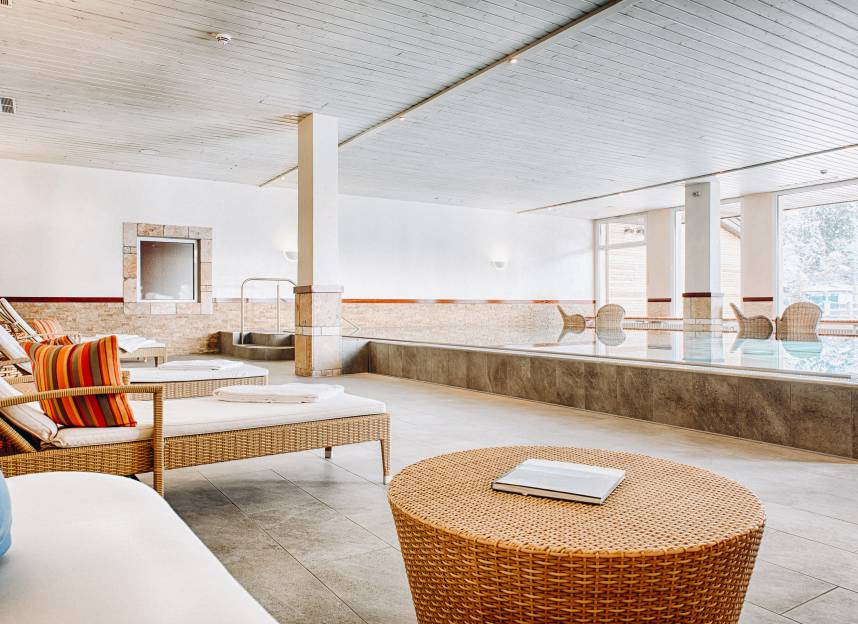 Panoramic swimming
The indoor pool "Eibseeblick"
Jump into our 54 m² (581 ft2) indoor pool and relish the sense of the water with a pleasantly warm temperature of 28°C (84° F) on your skin. The water is 1.35 m (4.43 ft.) deep. Large windows give you an unobstructed view of the unique landscape between the towering cliffs of the Wetterstein mountain group and Lake Eibsee.
During the kids swimming hours from 1 p.m. to 4 p.m., you can splash and play to your heart's content with your young ones.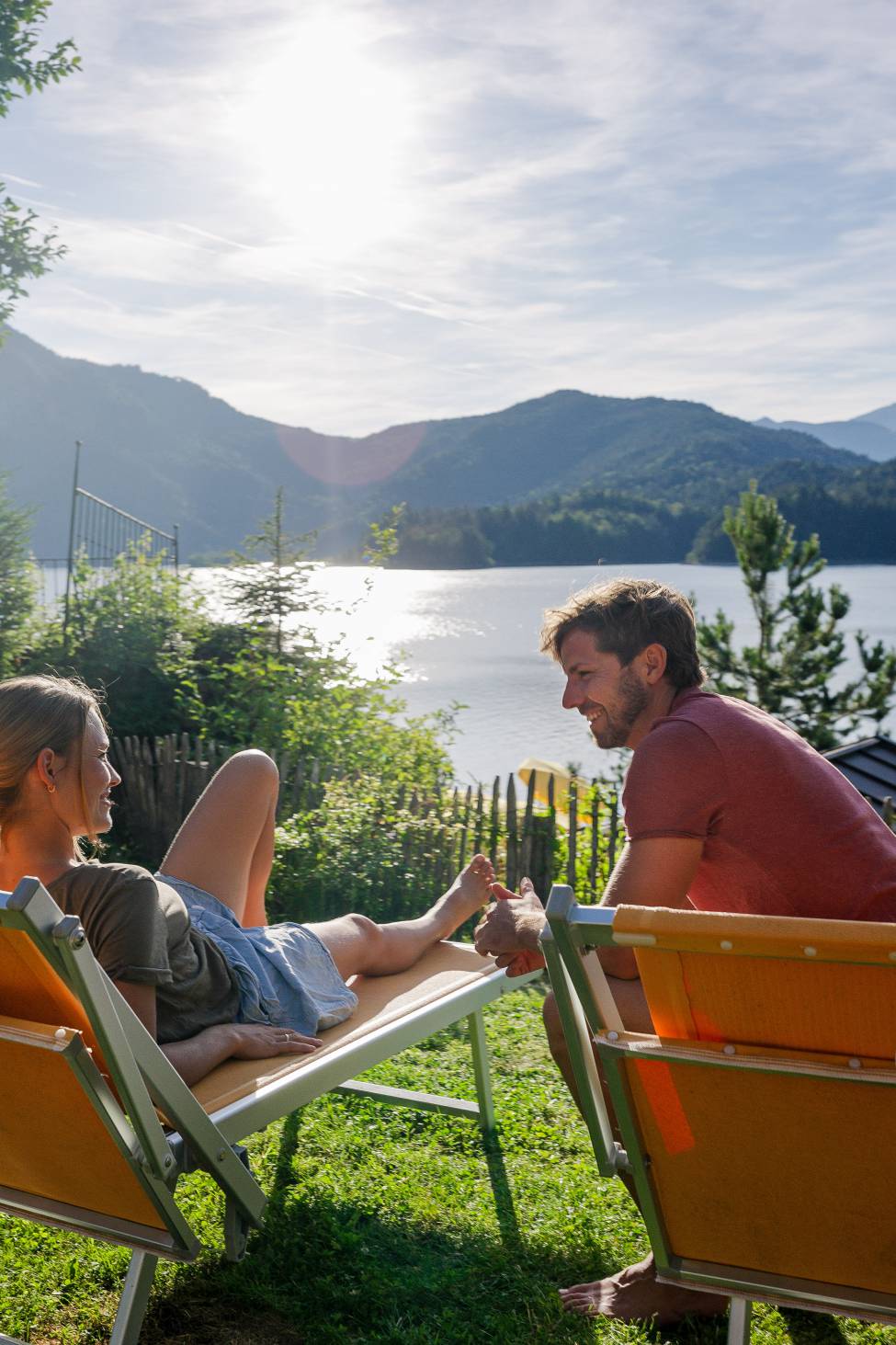 The Eibsee Beach
Active relaxation on the lake
Reserved exclusively for our hotel guests, the Eibsee Beach offers the perfect combination of relaxation and activities. Look forward to a large selection of sporting options in a breathtaking setting. Find your very own favorite spot on the lake and enjoy a refreshing drink or delicious ice cream at our Beach Hut or in our new Sundowner Bar.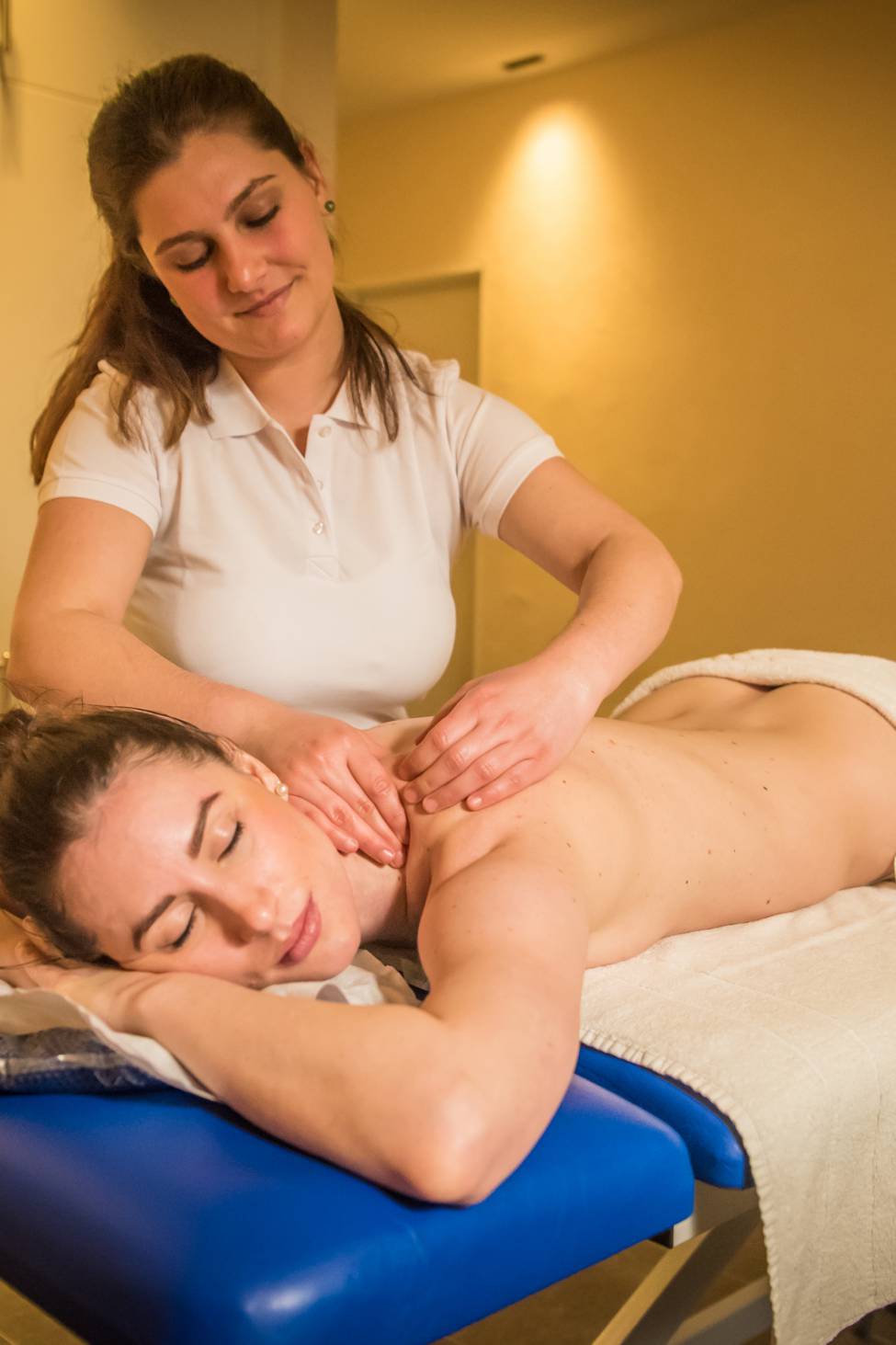 Massages in the lakeSPA
Enjoy quality pampering
Our extensive range of varied feel-good massages also forms part of our top class Wellness program: classic massages with essential oils, energizing massages with hot stones and activating massages with trigger point techniques. Treat your whole body to extraordinary relaxation, feel tension and pain disappear with every stroke.
Our massage specials